Carefree return on investment
on all your properties
Proper and engaged property management
delivers always satisfied tenants
Carefree property management
As a real estate owner, you need an engaged manager and full relief from the burden of management. Interhouse Vastgoedmanagement has managed residential and commercial properties for over 20 years. We possess all the relevant professional expertise we need to manage your real estate and investments properly. We look after your investment together.
Interested or questions?
Download the free brochure
If you would like to know more about real estate service packages, why not download our brochure? This contains all the information you need about your options as well as the advantages of the individual packages..
Real estate management service packages
Interhouse offers two different service packages for real estate management. Whichever package you choose, at Interhouse you are assured of proper and engaged management. Your property is in good hands, aligned with your requirements and objectives.
Comfort package

The Comfort package offers you convenience via all the basic elements you need. Interhouse manages everything relating to administration, finance and correspondence. Comfortable real estate management, free of worry..

Full Service package

The Full Service package goes that little bit further, giving you maximum relief from the burden of management. In addition to the advantages of the Comfort package, aspects such as technical notifications, final inspections and settlement of any problems are all taken out of your hands. Real estate management at its best.
Investing through investment in real estate
At Interhouse we can advise you on making a sound real estate investment. Our professional expertise and advice enable us to assist you in purchasing the right property. The highest level of certainty, the lowest level of risk.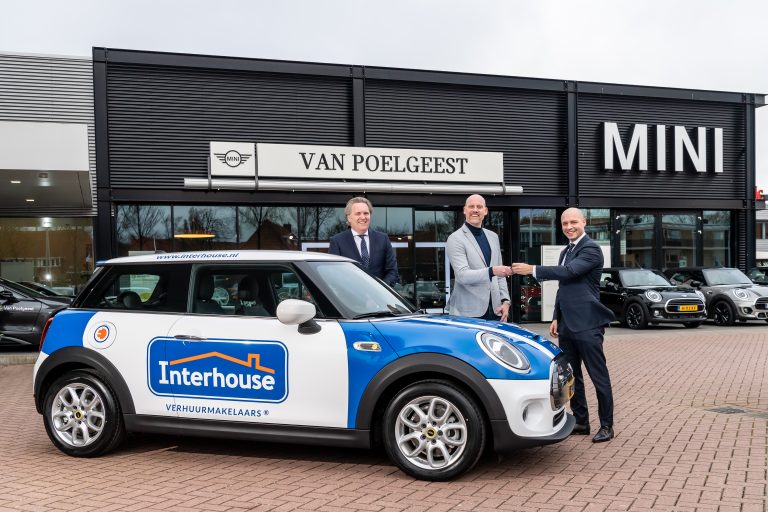 Bas Ros of Interhouse letting agents in Haarlem took delivery of a brand new, fully electric MINI from our regular supplier.
Excellent and very professional service. The communication is very efficient and prompt, making you feel in good hands throughout the entire rental process. I would highly recommend Interhouse!
Binnen een maand een perfecte woning in Hilversum. Communicatie zoals het moet zijn. Serieus, vriendelijk en een beetje humor. Debby en Carolijn hebben mij echt geholpen. Fijn! David
As a host I used this agency's services to set up the rental contract and do the check-in. Their advice has been very useful, they were always easy to reach if I had questions.
Carolijn and Debby have been instrumental in securing the perfect home away from home, immediate and clear communications and lovely attitude!!! Willing to go to the extra mile to make me comfortable. Thank you Carolijn.
Top communicatie en erg professioneel begeleid gedurende de huur van mijn appartement.
Snelle service, ben tevreden!