Interhouse property management Almere
Almere is a dynamic and attractive area in which to own real estate. Interhouse Vastgoedmanagement Almere specialises in managing properties and possesses the network and local market knowledge it needs to serve you properly. The office is located on P.J. Oudweg, right in the heart of Almere's business district. You are very welcome to pay us a visit, but please note this is by appointment only.
Our employees
Each office has a team of expert and enthusiastic employees ready to assist you. All our offices are headed by motivated franchisees, guaranteeing a successful partnership.
Specialists
Each office provides a specialist service in an exclusive area. This means you can be assured of all the relevant expertise combined with the deepest knowledge of the local market. This guarantees the best-possible result for all our customers.
PROPERTY MANAGEMENT
After rental comes management. Proper and accurate management results in a satisfied tenant and ultimately a better return. Interhouse Vastgoedmanagement offers all real estate owners a box 3-proof solution for relieving you of the burden of managing your own property. From rent collection to a 24/7 emergency service. More information on property management.
Interhouse offers customised letting packages in addition to real estate management. For more information go to Interhouse letting agents.
Our area
This office covers all five urban districts of the municipality of Almere, an attractive area that is constantly changing. Our employees know this area and local rental market through and through, putting them in an excellent position to render you an optimum service for all aspects of real estate management.
Fast service!
Translated from Dutch
Top communication and very professional guidance during the rental of my apartment.
Translated from Dutch
We have worked together for almost 1.5 years. Very professional and good brokers. Sandra is wonderful, great respect for her work and dedication. Great!
Translated from Dutch
Latest blogs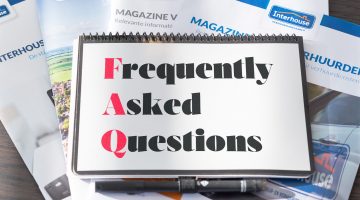 Curious to see the top-5 frequently asked questions by (new) landlords? Read our blog.
Our partners