Investing in real estate
Looking for a safe haven for your money or savings and want to earn a sound return? Then it's important to invest wisely. You could invest in stocks or entrust your money to providers of all kinds of products that promise attractive returns, but beware!
Returns that sound too good to be true are often precisely that. A poor investment can even lead to you losing all your money. The solution is to opt for a sound strategy with a team of specialists.
How can I invest wisely?
A smart investor invests in the right real estate. As you are buying a tangible asset, capital retention is guaranteed and a sound return is perfectly feasible. Interhouse letting agents have many years' experience of successful consultancy in smart investing. Our experts know exactly which properties make attractive investments.
Our unique approach means that an expert and experienced Interhouse specialist is available for each stage of the process. These specialists keep in close contact with each other. All decisions are therefore based on detailed information and taken in consultation with you, reducing the risk to you and assuring you of the best-possible return on your investment.
Why should I invest with Interhouse's help?
Ultimate local market knowledge in each area of expertise
The Interhouse buying agents, Interhouse letting agents and Interhouse real estate management specialists are all completely at home in the area in which your future real estate investment is located. This local market knowledge is crucial to achieving the best results on your behalf.
Familiar with the latest laws and legislation
A property may look like a good investment at first sight. Yet local or national laws and legislation can have a fairly negative impact on this picture. Aspects such as the housing evaluation system, security of tenure, local byelaws, zoning plans or residents' association regulations all need to be examined carefully. It takes knowledge and experience to protect you from legal surprises.
Low risk profile
Real estate investment also involves risk and can be unpredictable. All the Interhouse specialists keep a close eye on all the variables at all times in order to minimise the risk for you. A carefully considered purchase is followed by a thorough letting process and subsequently effective management. The result: you are the owner of a sound investment.
Smart investment
Purchasing the right investment on the advice of Interhouse is a smart investment. Experience shows that a return of 4 to 7.5% is realistic. Furthermore, your readily marketable real estate can be sold at any time, releasing your funds again.
Free information sessions for beginners and real estate investors
Interhouse letting agents regularly organise free evening information sessions at different offices. All the ins and outs are discussed in an informal setting for both beginners and experienced investors. Would you like to join us?
Latest blogs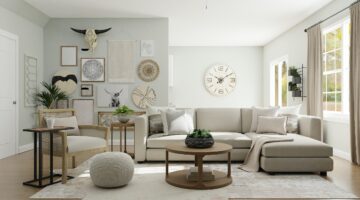 After long deliberation, a decision has been made: you are going to sell your home. Exciting! With using a few simple sales styling tips, you can ...
How customers experience Interhouse
Interhouse buying agents was recommended to me as I experienced difficulty finding an apartment in The Hague. They search the market for you and assist with literally everything related to the purchase. I'm very satisfied. Thanks a lot guys!
Translated from Dutch
Our partners