Renting a property
Finding a comfortable rental property involves a lot of work. You want a suitable property, the right tenancy agreement, clearly-laid down agreements and a reliable landlord. You hope to find your new home via an ethical estate agency that honours its agreements and complies with applicable laws and legislation. During the tenancy agreement you want everyone to meet their obligations. When the tenancy agreement ends, you expect everything to be arranged fairly and transparently.
How do you find and rent the home you are looking for?
Rental properties are offered via all kinds of (online) media. Unfortunately, not all providers can be taken in good faith and many property listings prove to be out-of-date or simply fake. It's best to search for a property via reliable agents who fully comprehend the business. Interhouse is one such agent. Its property listings are kept up-to-date and are always accurate. We devote a great deal of attention to creating comprehensive property presentations, so that you know exactly what to expect. Our tenancy agreements contain the correct terms and conditions and your personal data are processed in line with GDPR rules. Transparent communications are a priority and reliable landlords a given. Interhouse letting agents guarantee you an agreeable rental experience.
What makes Interhouse letting agents a wise choice?
Transparent
Our transparent modus operandi offers you the security you are looking for. Clarity in communications and honouring our agreements are a given.
Carefree rental
The property listings are for reliable landlords and our network comprises bona fide parties. We check all properties thoroughly before offering them for rent. You can therefore be assured of high-quality properties and can enjoy a carefree rental.
Appropriate
At Interhouse, you always rent a property that matches your wishes and requirements. Our professional agents mediate in an ethical manner. A suitable property under the correct terms and conditions; that's how we guarantee you an appropriate home.
Renting a property from Interhouse's listings
Contact the listed office to arrange a viewing. If the property meets your expectations, your documents and suitability as a tenant will be checked and you will be introduced to the landlord. The order of this process may differ per situation and location. If everything is in order and the landlord also agrees to the terms and conditions, agreements will be confirmed. Interhouse letting agents draw up a suitable rental agreement. Once it's been signed and you've paid what's due, the property is delivered as agreed and you can move in.
Tasking Interhouse with finding you a rental property
Can't find a suitable property in Interhouse's listings? You might want to use an agent to search for and find a property on your behalf in the wider market, an agent who negotiates for you, accompanies you on viewings and supervises the entire process right up to handing over the keys. If so, contract Interhouse letting agents to be your personal rental agent.
Latest blogs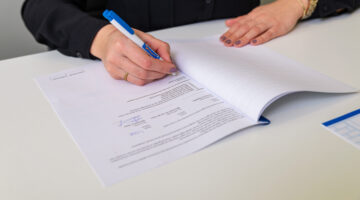 The fixed-term tenancy agreements act (Wet vaste huurcontracten) has been approved by the Senate and will come into effect for new lease ...
How customers experience Interhouse
I have recently moved to the Netherlands and found Interhouse office in Sassenheim extremely friendly and professional while looking for my new apartment. In fact they have even arranged a skype viewing for me as I was still abroad when I have seen a flat I liked on their website. A lot could be arranged online and over the phone and with every request their team (Marcel, Kelly and Anna) were happy to assist in a timely manner. They really made the whole process easy and smooth. I would recommend them to anyone! ?
We have rented a nice apartment through Interhouse. From the moment that we indicated that we were interested in the apartment, we were treated in a friendly and helpful manner. During the further process, the broker thought along with us and was flexible. The contact with the secretary and the broker went smoothly and quickly. We received a response the same day. We experienced the cooperation as pleasant. Interhouse adheres to the agreements and is clear in its communication. If you want to rent a house, we recommend Interhouse as a rental agent.
Translated from Dutch
My current home is being completely renovated, so after 5 years I had to start again with a house hunt in the big city ... that went very well, thanks to the people of Interhouse! I am really very satisfied with their personal contact and professional communication. I don't think I could have done better elsewhere. Thank you very much, Interhouse, for taking such good care of your customers, because this made the relocation process much less difficult!
Translated from Dutch
We have been renting through Interhouse for six months now and are extremely impressed with their service. We did not view the house in person before moving in, but this did not affect the service; Interhouse ensured paintwork was refreshed and new carpets laid - and they even asked us about our preferences. Although the property is virtually maintenance-free, minor technical issues have been attended to very promptly and efficiently, and a broken washing machine was even replaced within 24 hours. The team are friendly and professional, and we thoroughly recommend them!
I had been looking for a rental home in the Bollenstreek for some time. I ended up at Interhouse via Google. What a relief compared to other rental brokers! Interhouse Sassenheim responded very adequately to my rental wishes and found a suitable home within 1 week. All agreements were neatly and quickly confirmed. And I always got an appropriate answer to my telephone questions. Interhouse Sassenheim is highly recommended. Fast, a deal is a deal, and transparent. This is renting as it should be.
Translated from Dutch
From the first contact with Interhouse they were quick to respond and very helpful. Pim van der Deijl assisted us from start to finish and was very professional. As an expat, I found them easy to work with and they were very helpful to answer our specific questions.
Professional, Helpful, Understanding, Availability. Thanks especially to Pim for his input, follow-up and understanding.
Due to a job change, we as a family had to move quickly. Travel time would increase greatly if we continued to live where we lived. This happened during the ''intelligent lockdown'' a time with a lot of uncertainty. Via Interhouse we found a beautiful rental house in the pleasant municipality of Voorhout. The appointment for viewing was quickly made, and there was also quick clarity about the documentation that was expected of us. The assessment and the signing of the contract went very fast. Within a month we were in our lovely house with a garden. We really like the house and we are very happy that Interhouse has helped us to take this step in this special time!
Translated from Dutch
Very satisfied with Interhouse's service and speed. Everyone knows what they are doing and that is why they all have their answers ready. I would certainly recommend Interhouse as an intermediary for renting a house / apartment. Thank you!
Translated from Dutch
Our partners