Buying a property
You only buy a home once, or at most a few times in your life. It's therefore important to do it properly. The whole process from hunting for a property to receiving the keys is often a mix of emotions and rationale. Basically you want a property in which you will feel completely at home. You also want the purchase terms and conditions and wide-ranging legal aspects to be arranged properly. After all, the vendor's agent only has one interest and that is to agree favourable terms and conditions for the vendor and not for you. On top of all that, there are many tasks you cannot do on your own.
The right approach to buying a property
It makes sense to contract an experienced specialist who does act in your interest. A certified buying agent with the ultimate market knowledge, access to all the (latest) property listings and with a true understanding of what you are looking for. Interhouse buying agents are just such local experts. They possess all the resources they need to search for and find you a new home, as well as arranging the purchase on your behalf at the most favourable terms and conditions. First-time buyers, home owners trading up (or down), investors and expats; basically anyone seeking a property can make use of an Interhouse buying agent, whether you're already based in the Netherlands or coming from abroad.
Why choose an Interhouse buying agent?
What does an Interhouse buying agent do on your behalf?
We've listed all the tasks to give you an idea of what is involved.
How customers experience Interhouse
Interhouse buying agents was recommended to me as I experienced difficulty finding an apartment in The Hague. They search the market for you and assist with literally everything related to the purchase. I'm very satisfied. Thanks a lot guys!
Translated from Dutch
More reasons to choose an Interhouse buying agent
Easy accessibility
Interhouse buying agencies are small-scale offices and are easily accessible, even outside normal office hours. The focus is entirely on you as a customer. This means you always receive first-hand, up-to-date information on your purchase.
Available 7 days a week
Properties aren't always bought between 9am and 5pm. In addition to regular office hours, Interhouse buying agents are flexibly available by appointment to discuss your purchase and if applicable to clinch a deal.
Performance-related commission
Nothing is standard at Interhouse buying agencies, and that includes our rates. Interhouse agents want to deliver more than the amount they charge for their services. You can be assured of a price that matches your assignment.
House-hunting together
Sitting back and doing nothing is not an option. Successfully finding and buying a property demands action. Network, creativity, market knowledge and motivation are set to work time and again in order to provide you with the best-possible service.
Common goal
The common goal is to search for, find and buy your ideal home. All using a customised approach, at the best terms and conditions and at a fair, performance-related rate.
Investing in real estate
Interhouse buying agents can assist you in purchasing a sound property investment. Local knowledge and short lines to specialist Interhouse letting agents guarantee an attractive and logical purchase. This means you can invest as safely possible while running the lowest-possible risk.
Latest blogs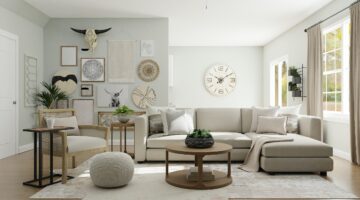 After long deliberation, a decision has been made: you are going to sell your home. Exciting! With using a few simple sales styling tips, you can ...
Our partners