Interhouse property management Rotterdam
Rotterdam and environs is a dynamic and popular area in which to own and let real estate. Interhouse Vastgoedmanagement Rotterdam specialises in relieving owners of the burden of managing their properties. It possesses all the resources, network and thorough knowledge of local laws and legislation it needs to manage your property properly. The office occupies a prime location on the corner of Mariniersweg, a well-known street close to the centre, railway station, market hall and Kubus building. You are very welcome to pay us a visit during our office hours.
Contact us
Our employees
Each office has a team of expert and enthusiastic employees ready to assist you. All our offices are headed by motivated franchisees, guaranteeing a successful partnership.
Specialists
Each office provides a specialist service in an exclusive area. This means you can be assured of all the relevant expertise combined with the deepest knowledge of the local market. This guarantees the best-possible result for all our customers.
PROPERTY MANAGEMENT
After rental comes management. Proper and accurate management results in a satisfied tenant and ultimately a better return. Interhouse Vastgoedmanagement offers all real estate owners a box 3-proof solution for relieving you of the burden of managing your own property. From rent collection to a 24/7 emergency service. More information on property management.
Interhouse offers customised letting packages in addition to real estate management. For more information go to Interhouse letting agents.
Our area
In addition to all the urban districts of the city of Rotterdam, this office covers several neighbouring towns, such as Vlaardingen, Spijkenisse, Oud-Beijerland, Papendrecht, Barendrecht and Dordrecht. A sought-after area for (future) real estate owners due to its central location in the heart of the Randstad conglomeration and the international businesses providing plenty of job opportunities. Our employees know this area and all necessary laws and legislation through and through, putting them in an excellent position to manage your valuable assets properly and accurately.
A reliable, professional party with expertise. The execution of the various services is punctual and accurate. Living abroad, in my case it is impossible to manage the house myself, but under the leadership of Jordi and Carlo, everything is neatly arranged every time from new tenants to acting quickly and thoroughly in the event of a broken heating system, etc.
Translated from Dutch
An apartment has been rented from me since October 2016. So far only praise. Payments go smoothly. I would recommend Interhouse to everyone.
Translated from Dutch
My experiences with Interhouse Rotterdam are positive. They keep their promises, know the market and are always willing to think along if you ask. Enthusiastic employees too, which I also find important.
Translated from Dutch
Very reliable, professional people with expertise. Easy to contact, honest in agreements, and no hidden costs. I can highly recommend Interhouse!
Translated from Dutch
Latest blogs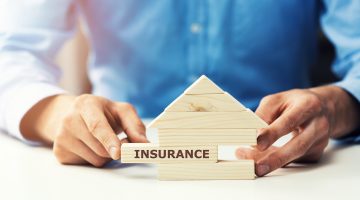 To give you peace of mind when letting your property, it's essential you have the right insurance policies.
Our partners