Tasking Interhouse with finding you a rental property
You're looking for a home that suits you perfectly. Once you've found it, you want to be certain of renting it at favourable terms and conditions and of using the correct tenancy agreement. This can be tricky in a hectic and often unfamiliar housing market in which demand is high and properties scarce. It takes knowledge, speed and the right network to find and rent the appropriate property. Even if you succeed in finding the right home, that's not the end of the process. How do you make sure you get the property and how can you be certain that the proposed terms and conditions and supplied tenancy agreement are fair and correct?
Customised service only for
(
prestigious
)
corporate client
s or
expats
It is especially hard and often even impossible to successfully conclude rental contracts in today's housing market. The high probability of failure makes these assignments unattractive for all parties at the moment. You run an excessively high risk of incurring costs and ending up disappointed. For this reason, Interhouse currently only accepts such assignments from (prestigious) corporate clients, based on a customised service and in a slightly higher price bracket. This price bracket differs according to region; please contact the relevant office for further information.
A task for an experienced specialist
You really need to be aware of all the (latest) property listings and available at any moment in order to be able to act properly. Interhouse rental agents can take these tasks off your hands. They can assist you throughout the entire process, from the property search to you receiving the keys. They conduct a search, notify you of the right properties and stop you making unwise decisions. Moreover, they set their specific expertise and vast network to work, allowing you to keep a cool head, and serve your interests from A to Z.
Why choose Interhouse rental agents and what will they do for you?
Search for a property
Based on your personal living requirements, your Interhouse rental agent searches for, selects and screens the most suitable properties for you. Each day they scour the entire regional housing market. They know your preferred location, all the regional agents and the local housing market down to the tiniest detail. Furthermore, they have access to the latest property listings that are sometimes not even on the market yet.
Find and negotiate
Your Interhouse rental agent will arrange viewings of any properties that look to be suitable. Thanks to this screening process, you only view properties that meet your criteria. After the viewings your agent evaluates them with you. If applicable, the agent then defines the terms and conditions and strategy for negotiating with the letting agent. This means they're always able to find you the most suitable property.
Sort out all the paperwork
As soon as the right property has been found and agreement has been reached on the terms and conditions, it's time for the paperwork. Your Interhouse rental agent checks that the supplied tenancy agreement is legally correct and examines the agreed terms and conditions. The agent is present when you receive the keys in order to ensure that your new property is delivered as agreed. They conduct a thorough inspection and check the meter readings. Your agent records everything in an extensive inspection report and detailed photographic report. This allows you to live in the ideal property free from cares and at the best terms and conditions.
Even more reasons to choose an Interhouse rental agent:
Save time and money
You save time on searching for, selecting and viewing properties. You also save money, thanks to a correct tenancy agreement at favourable terms and conditions.
Primary access to property listings
Interhouse's extensive network means that you have access to all properties, often even before they have been put on the market.
Professional negotiations in your interests
Interhouse rental agents negotiate professionally and pro-actively to your advantage.
Greater chance of success
Letting agents like to do business with rental agents. Your professional representation gives you a head start on other potential tenants.
Experienced and expert rental agents
The expertise and day-to-day experience of your Interhouse rental agent means that you avoid falling victim to malpractice.
Ideal service for expats
Searching for, finding and arranging a home is even more complicated in a foreign country. Many thousands of expats have already experienced the added value of Interhouse rental agents.
Latest blogs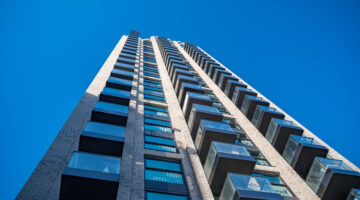 The rent that a tenant must pay for a property is often divided into a basic rent and, in addition, a compensation for supplies and services. Our ...
How customers experience Interhouse
Interhouse buying agents was recommended to me as I experienced difficulty finding an apartment in The Hague. They search the market for you and assist with literally everything related to the purchase. I'm very satisfied. Thanks a lot guys!
Translated from Dutch
Our partners