Investing in real estate is a solid choice
Smart investment with an attractive return
It's a low-risk investment.
Investing in real estate
Are you looking for security for your money and a sound return? If so, making a smart investment is of the utmost importance. Interhouse has many years of experience in successfully assisting clients in smart investments. We provide customised and professional advice on all aspects of the investment: purchase, letting and management.
Questions or interested?
Investing in real estate
Professional advice

Our specialist agents provide professional advice via their knowledge of the real estate market and applicable laws and legislation. We put this knowledge at your disposal so you can make a secure investment in real estate.

Rules and regulation

Even with the right investment, your rental plans can be influenced by rules and regulations. Matters such as the housing valuation system, the rental price law, landlord levy and rent protection and local regulations are all included in our appropriate advice. This assures you will never be faced with legal surprises.

Low risk profile

Investment can be risky, intangible and unpredictable. Interhouse constantly monitors all the variables in order to minimise the risk. We select high-calibre tenants, enabling you to let your real estate responsibly.

International reach

Once you have made the investment, the property needs to be let. Our specialist letting agents have a wide international reach. This allows us to find and contract the most suitable tenant for your real estate. High-calibre (international) tenants, housed under your roof in no time.

Smart investment

Purchasing the right investment on the advice of Interhouse is a smart investment. Experience shows that a return of 4 to 7.5% is realistic. Furthermore, your readily marketable real estate can be sold at any time, releasing your funds again.
A smart investor puts his or her money into the right real estate. This guarantees the value of your assets and generates a sound return, minimising the risk on your investment.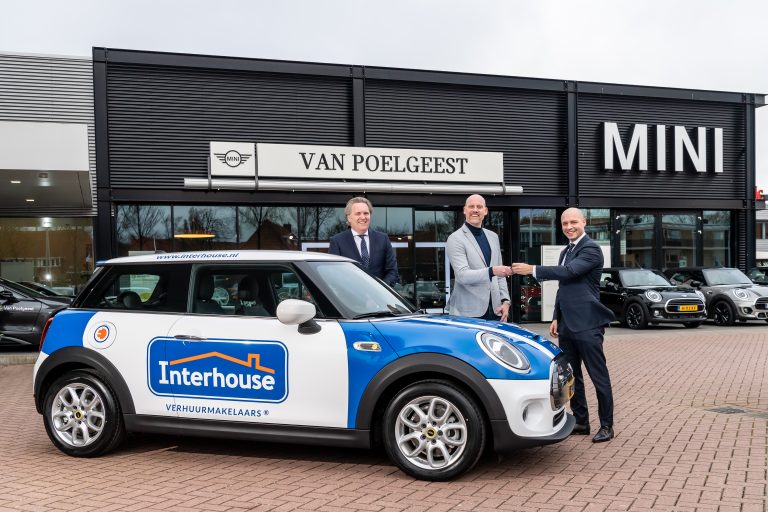 Bas Ros of Interhouse letting agents in Haarlem took delivery of a brand new, fully electric MINI from our regular supplier.
Excellent and very professional service. The communication is very efficient and prompt, making you feel in good hands throughout the entire rental process. I would highly recommend Interhouse!
Binnen een maand een perfecte woning in Hilversum. Communicatie zoals het moet zijn. Serieus, vriendelijk en een beetje humor. Debby en Carolijn hebben mij echt geholpen. Fijn! David
As a host I used this agency's services to set up the rental contract and do the check-in. Their advice has been very useful, they were always easy to reach if I had questions.
Carolijn and Debby have been instrumental in securing the perfect home away from home, immediate and clear communications and lovely attitude!!! Willing to go to the extra mile to make me comfortable. Thank you Carolijn.
Top communicatie en erg professioneel begeleid gedurende de huur van mijn appartement.
Snelle service, ben tevreden!