Interhouse buying agents Eindhoven
The area in and around Eindhoven, Geldrop, Boxtel, Best, Helmond and Valkenswaard is a popular one in which to live. Hunting for, finding and buying a suitable home is an important but difficult task. A good estate agent with the right vision and personal touch can make all the difference. Interhouse Eindhoven buying agency specialises in guiding you through the process of making a sensible purchase. A customised approach allows the agents to buy properties at the best terms and conditions each time. They possess a large network, have access to all the (latest) property listings, as well as having a deep knowledge of the local market. Moreover, they can be reached 7 days a week. They are all certified agents and members of VastgoedPro, a professional body for estate agents. The office is located on Tramstraat, close to the city centre. You are very welcome to pay us a visit during our office hours or even outside office hours by appointment.
Our employees
Each office has a team of expert and enthusiastic employees ready to assist you. All our offices are headed by motivated franchisees, guaranteeing a successful partnership.
Specialists
Each office provides a specialist service in an exclusive area. This means you can be assured of all the relevant expertise combined with the deepest knowledge of the local market. This guarantees the best-possible result for all our customers.
BUYING A PROPERTY
Buying a property is an important life event. It takes knowledge and a pro-active approach to find the right home and achieve a successful purchase at favourable terms and conditions. There's a fine line between emotion and rationale. Interhouse buying agents have all the in-house tools to provide the best-possible assistance to all home buyers. More information on buying a property
A frequently asked question
What does a buying agent do in Eindhoven?
A buying agent in Eindhoven will help you find a suitable home that meets your wishes and requirements. This includes, among other things, looking for properties for sale, guiding viewings and giving advice on the structural condition and value of the property. In addition, the buying agent can assist you in negotiating the price and drawing up the purchase agreement.
Our area
In addition to all the urban districts of Eindhoven, this office covers several towns around it, such as Geldrop, Boxtel, Best, Helmond and Valkenswaard. A sought-after area alike due to its central location and many job opportunities. Eindhoven is also known as the capital of the south. Our professional buying agents know the local housing market through and through. This knowledge is crucial both to being able to provide all buyers with the most thorough advice and to making a sound purchase on their behalf.
Nice cooperation, professional, fast and clear communication and with warm personal attention.
Translated from Dutch
Very customer-oriented, fast service and great approach! Thanks Bianca!
Translated from Dutch
Very positive, very quickly mediated, clear agreements, good contact with Bianca and most importantly ... a good result.
Translated from Dutch
Latest blogs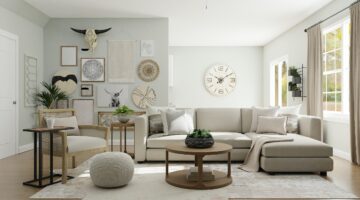 After long deliberation, a decision has been made: you are going to sell your home. Exciting! With using a few simple sales styling tips, you can ...
Our partners