Interhouse Hilversum
Added value by market knowledge
We know Hilversum and the towns in our area like no other.
Local expertise is our added value.
Interhouse Hilversum
Our office is located at a corner of the well known Gijsbrecht van Amstelstraat. This attractive and prominent location enables us to serve our area properly.
Would you like to pay us a visit? You are more than welcome to do so during office hours.
Interested or questions?
Contact us
Each office offers the specialist Interhouse formulas. You are assured of a thorough knowledge of our industry and employees who will set to work on your behalf with enthusiasm. Our Hilversum office will be happy to help you with:
Letting a property

We advise landlords on how best to let their properties every day. We put all our resources to work to achieve this. We represent their interests and mediate to ensure a successful let. We let properties under the best terms and conditions to the highest-calibre (expat) tenants.
Read more

Managing real estate

We relieve property owners of the burden of management by providing proper and precise management of their properties, if applicable including technical management and a 24/7 emergency service. We communicate clearly with all the parties involved and conduct thorough administration. The result is satisfied and loyal tenants and an investment that is box 3-proof.

Renting a property

Any prospective tenant is welcome to rent one of our available properties. If a tenant proves to be suitable, we guarantee a carefree rental experience. Interhouse can also be tasked to act as a rental estate agent. We assist prospective tenants by searching the whole market and representing their interests. We ensure a comfortable home under the best terms and conditions.
Each office is staffed with enthusiastic employees who have a thorough knowledge of the industry, led by a franchisee. We guarantee full commitment and a good working relationship.
Available residential properties
Search directly in the up-to-date range of available properties?
Click on the button below and maybe you will directly find the home you are looking for.
Recently rented
Apartment for rent: Hilvertsweg
Hilversum

| | |
| --- | --- |
| Availability: | Immediately |
| Surface: | Ca. 40m2 |
| Status: | Rented |
| Bedrooms: | 1 |
| Interior: | Unfurnished |

€ 730 per month
excl. utilities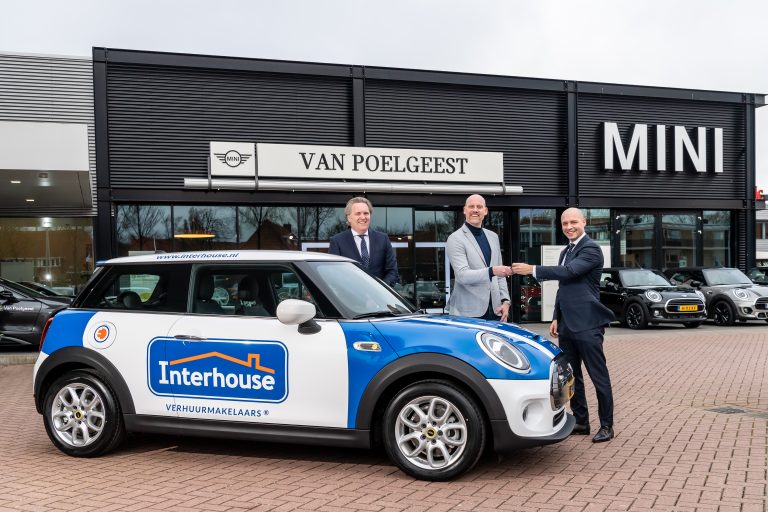 Bas Ros of Interhouse letting agents in Haarlem took delivery of a brand new, fully electric MINI from our regular supplier.
Binnen een maand een perfecte woning in Hilversum. Communicatie zoals het moet zijn. Serieus, vriendelijk en een beetje humor. Debby en Carolijn hebben mij echt geholpen. Fijn! David

As a host I used this agency's services to set up the rental contract and do the check-in. Their advice has been very useful, they were always easy to reach if I had questions.

Carolijn and Debby have been instrumental in securing the perfect home away from home, immediate and clear communications and lovely attitude!!! Willing to go to the extra mile to make me comfortable. Thank you Carolijn.

Top communicatie en erg professioneel begeleid gedurende de huur van mijn appartement.

Snelle service, ben tevreden!